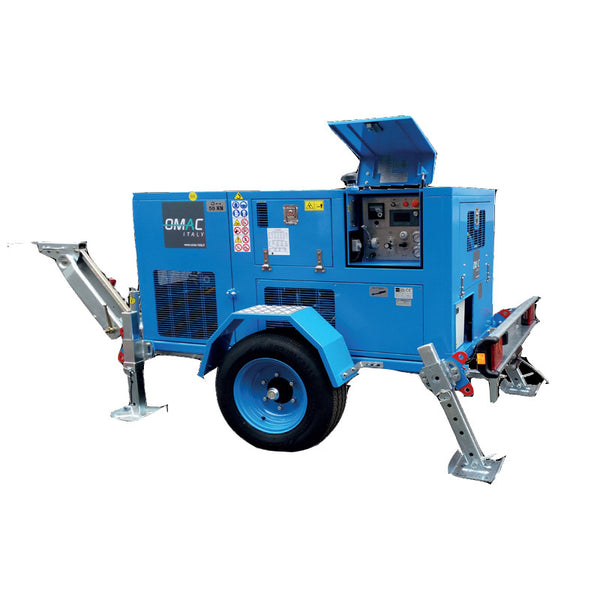 OMAC Hydraulic Cable Puller 50KN (For ZONE 2 Application)
Brand: OMAC
PRODUCT SPECIFICATIONS
Product Construction:

Brand:OMAC - Italy
Model No:F275.P.50
Product Description: Hydraulic puller fit to pull one rope in laying underground transmission cables and fibre optics wires. One hydraulic circuit lets to vary continuously the speed in both directions by operating one only control device.
Features:Capstans:2 x Ø 250 mm
Max rope diameter:13 MM
Number of hydraulic circuits: 1
PULL PERFORMANCES
Max pull:50 kN
Max speed:60 m/min
ZONE 2 Specification:Chawlyn Valve, Spark Arrestor, Antistatic Belt, Battery Cut Off.
This product is unavailable